The parable of the Prodigal Son (Luke 15: 11-32) is one of the best known and loved parables in the entire New Testament. And why not! It presents a very clear and poignant picture of a wayward child and his return to his father–an event to which all of us, to some degree, can relate.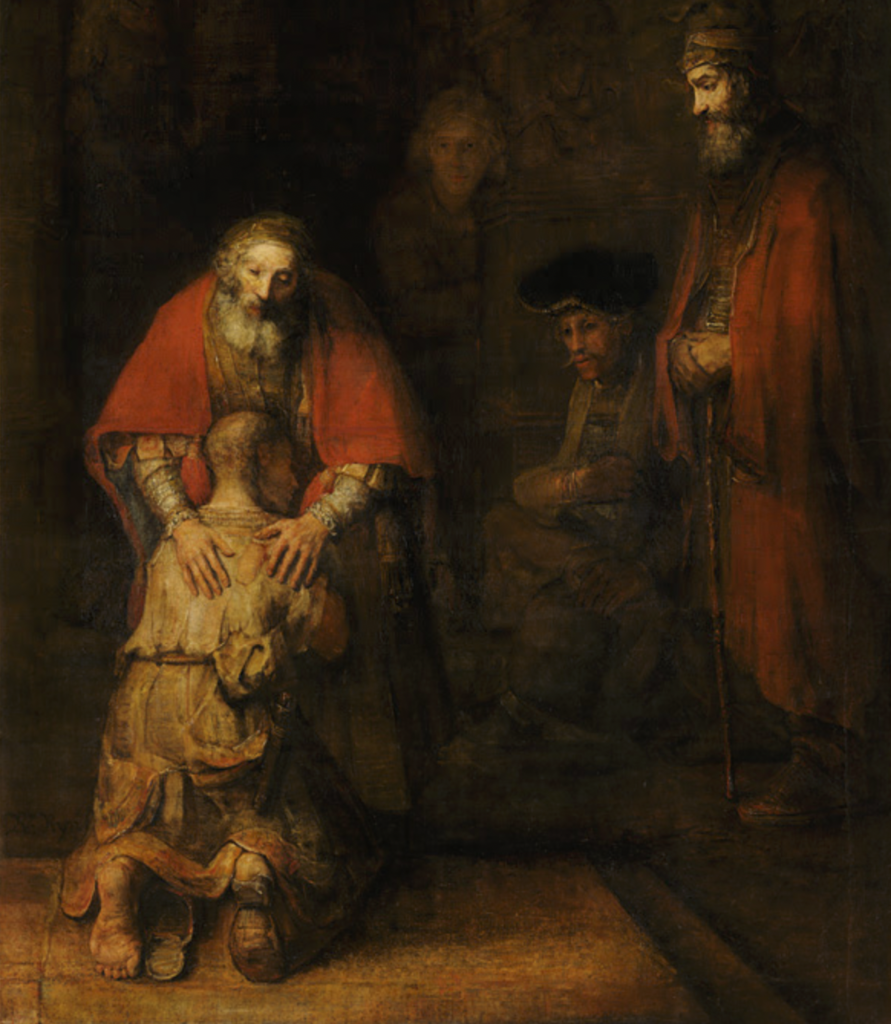 Paradoxically, its strength is also its weakness; over-familiarity with the broad theme and its cliché-like ease of use belies its profound message and may rob it of a life-transforming impact.
Regarding this message, the parable is more like an allegory. Parables seek to cut through clutter and reveal a simple truth, but one that may require diligence in understanding. (What might that truth be in this parable? Perhaps "welcome back home to the father's love.") That's for you to discover as you work through the story. Allegories, on the other hand, treat all details as important and present an abundance of insights. Whether parable or allegory, there are many rich veins of insight to be quarried.
Most commentaries lean toward focusing on the father's love, not the younger son's prodigality or the older son's self-righteousness. So, read the parable again with a commentary in hand and benefit from what may be the greatest love story even written. Any online search will reveal an almost limitless number of resources. I have two suggestions where to start; the New International Version (NIV) Application Commentary by Darrel L. Bock has sufficient detail to cover the major points of the parable. Matthew Henry's Commentary is more detailed and adds extraordinary insight into the meaning of the parable for our lives, today. Both the NIV and Matthew Henry commentaries (and over 40 others) may be found on biblegateway.com, my go-to research source.
A further reference such as a commentary on Rembrandt's painting, Return of the Prodigal Son., interprets the parable from an artist's point of view and adds new insight and nuance to the story. (See included image.)

Herni Nouwen's The Return of the Prodigal Son: A Story of Homecoming weaves together the story with the artwork into a masterpiece of spiritual insight. Nouwen says of the painting that he "came to see it as, somehow, my personal painting, the painting that contained not only the heart of the story that God wants to tell me, but also the heart of the story that I want to tell to God and God's people. All of the Gospel is there. All of my life is there. All of the lives of my friends is there. The painting has become a mysterious window through which I can step into the Kingdom of God. It is like a huge gate that allows me to move to the other side of existence and look from there back into the odd assortment of people and events that make up my daily life."
Here are several themes to ponder as you explore the story and the art:
A broken relationship is worse than living a destitute life.
A restored relationship is greater than material wealth.
Spiritual hunger is more extreme than physical starvation, having less food than what pigs eat.
Love ignores what is unsightly and stinks and sees only inner beauty.
A Christ-like love cannot be lost or earned, only accepted.